Hi! I'm Nicole.
Author, speaker, wellBEING coach & mama.
I'm here to help you shine bright.
You're in the right place if you're ready to create Optimum Wellbeing on all levels—body, mind, spirit, relationships & planet.
Let's do this!

Ready for a complimentary Optimum Wellbeing Strategy Session today? Fabulous! I LOVE action-takers.
In our call, you and I will jump on the phone or online for about an hour to discuss where you are now, where you'd love to be, and how we might go about bridging that gap. Even if we don't end up working together long term, my goal for our call is that you walk away with a ton of value and clarity. And if we do walk the road together, it is my privilege to do so.
Not ready for a call? No worries!
Here's a bunch of goodies, made with love, to get your shine on!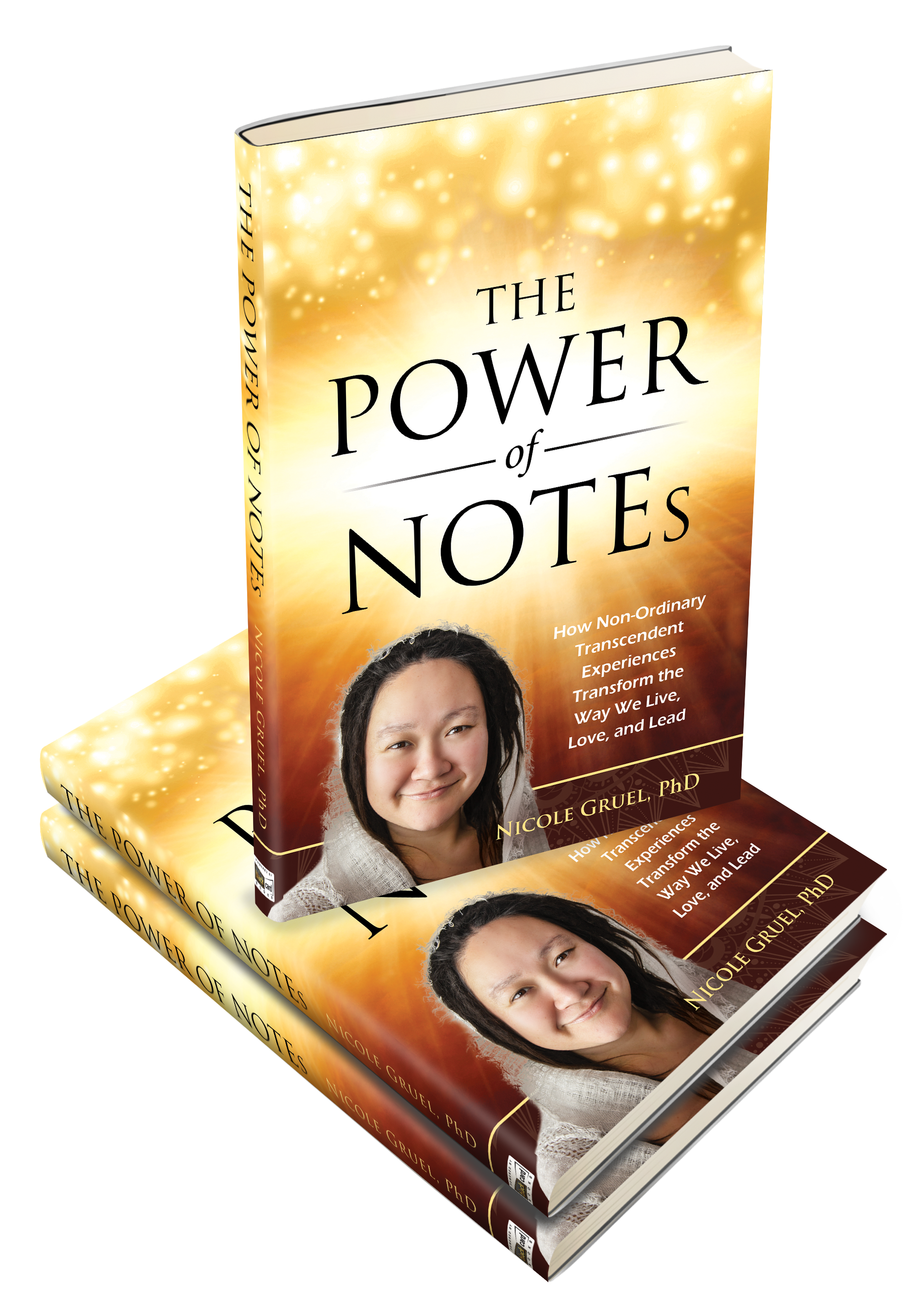 AWAKEN YOUR SUPER POWERS
If you've ever had a near-death experience, spiritual awakening, out-of-body experience, or any other extraordinary experience that seemed to defy the laws of reality as you knew it, then The Power of NOTEs is the guide you need to help harness the knowledge and perspective gained to elevate your life to the next level of being.
Through real experiencers' stories and evidence-based research, The Power of NOTEs reveals the following:
· why NOTEs are humanity's best-kept secret
· the good, the challenging, and the dark side of NOTEs
· how and why we're neurologically hardwired to experience NOTEs
· how NOTEs affect and enhance flow states
· how NOTEs differ based on personality
· the optimum ways to work with NOTEs, both during and beyond the experience
· why NOTEs experiencers are at the forefront of humanity's evolution
get inspired with in-depth expert interviews
My show World of Wellbeing is the place to be for intimate deep dives into the lives and minds of leading experts on psycho-spiritual health and wellness, as well as success stories from change-agents who've been through profound transformations of spirit, mind, and body.
Still thinking about that FREE Optimum Wellbeing Strategy Call?